Southern Tasmanian councils road map to zero emissions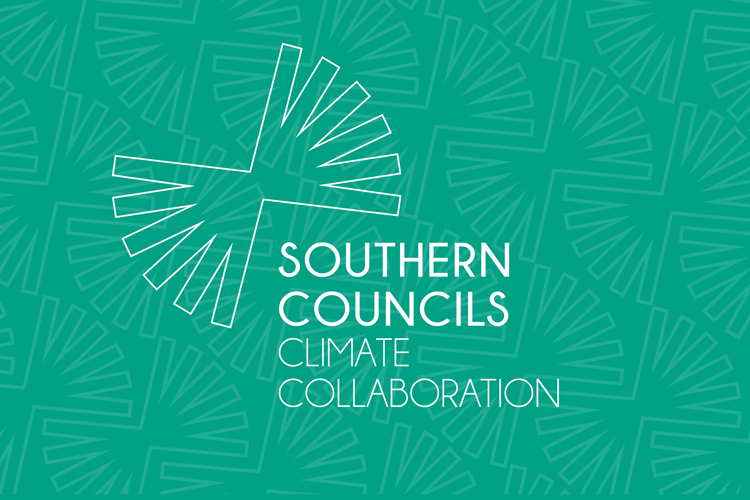 A road map to zero emissions in southern Tasmania will be released on Friday by the Southern Tasmanian Councils Authority (STCA).
The STCA's new report, the Community Carbon Emissions and Energy Footprints, highlights the emission reduction actions required by communities across the 12 local governments – that represent half of Tasmania's population – across, energy and waste emissions.
City of Hobart Deputy Lord Mayor Helen Burnet, STCA and Regional Climate Change Initiative Chair, said the community footprints found 2.7 million tonnes of greenhouse gas emissions entered the atmosphere every year across the region.
"Transport is the largest emitter (37%), followed by industry (31%), commercial (12%), residential (8%), agriculture and forestry (12%) and waste and sewerage (<1%) sectors." Cr Burnet said.
"Local governments are already doing a lot to tackle climate change and these community footprints provide a map to focus our efforts and help our communities shift to cleaner energy use.
"Councils have been utilising these community footprints to raise awareness of the technologies needed to make the zero-emission transition. For example, Brighton Council has a community target to double local renewable electricity by 2030.
"With the proportion of electric vehicles at just 296 out of 250,000 registered vehicles in the region, we know that we need to focus on unlocking the EV market for our communities. We will continue to demonstrate the transition to zero emissions via council leadership in our own backyard.
"Action on climate change through the Regional Climate Change Initiative is endorsed by the southern councils.
"Across the region southern Tasmanian councils have been implementing electric vehicle charger infrastructure, switching over streetlights to LEDs, and installing rooftop solar on sporting buildings, community halls, carparks, and offices.
"The community footprints have shown that the combined efforts of households and businesses can have a positive impact. Rooftop solar installation is at an all-time high.
"Across the region 20,000 rooftop systems contribute more than 63 million units of electricity back to the grid over a year."
Cr Burnet, said councils have helped boost solar uptake by providing guidance on ideal locations as well as case studies, which show solar provides favourable savings that far outweigh the initial investment costs.
Increasing renewables in the electricity mix led to a reduction in the emissions associated with the 2 billion units of electricity used across Southern Tasmania in 2020-21.
"Overall community emissions reduced by 26% over the last decade, particularly in the industrial and transport sectors. National and state policies and market trends play a key role," Cr Burnet said.
Brighton Mayor Leigh Gray said Brighton Council was one of many councils that had called on the Australian Government for strong Fuel Efficiency Standards to help communities chose lower emitting vehicles.
"We have shown that councils of all shapes and sizes are on the same pathway to zero emissions," Cr Gray said.
"We switched to one full electric and three hybrids across Council's vehicle fleet.
Many councils across southern Tasmania are doing the same thing."
Cr Burnet said many barriers still hampered the electrification challenge, from social, institutional, technical to financial, but these reports highlighted a direction forward for local government to find help their communities find solutions.
Learn more on the community (municipal-wide) carbon and energy footprints page.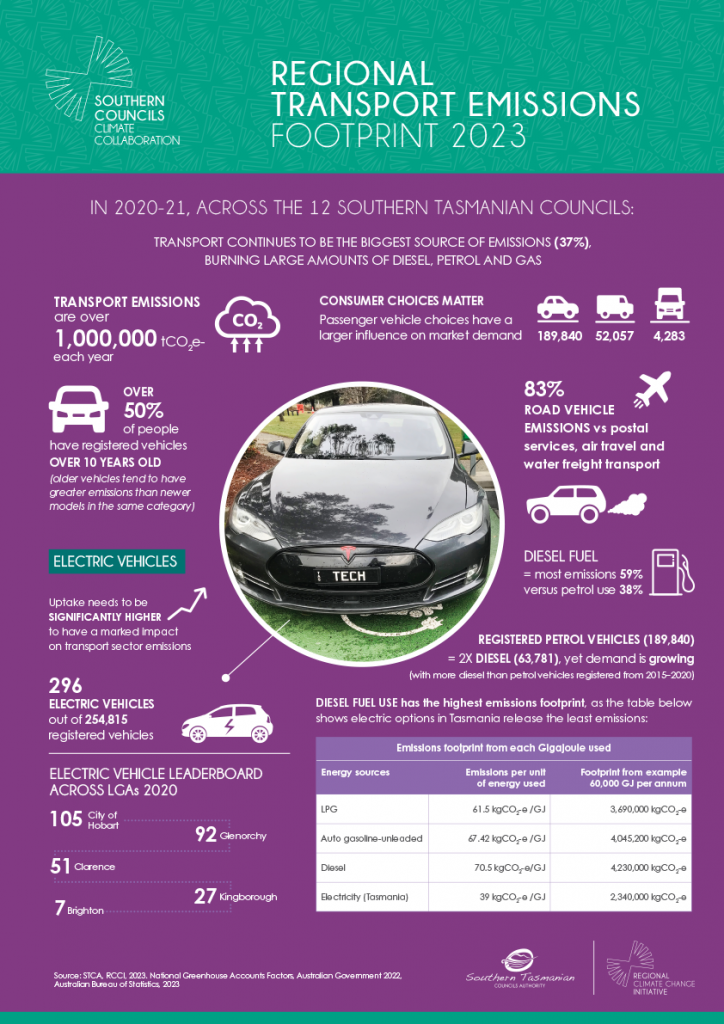 Regional Transport Emissions Snapshot 2023